Our commitment to you, our clients and advisor partners, is to provide the service you expect so plan participants can retire with financial security.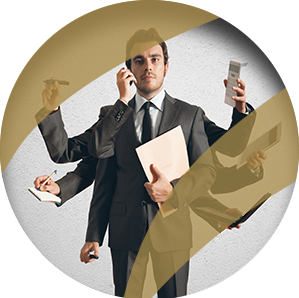 We serve our clients, not the other way around. We adapt to your needs. While we have standard procedures that help us work efficiently, the plans and services we provide you are far from standard. We've built our business and processes to be flexible enough to be easily altered to fit your needs and your goals.
We aren't a 1-800 company. Call us, we'll prove it. We answer the phone, we answer your questions—typically with the first call. We're small enough to empower our specialists to solve your problems and big enough to have the staff to get things done. Our systems and technologies power our efficiency. Our people create the value we deliver every day.
Using advanced technology, we can bundle our services and be your Third Party Administrator (TPA), your recordkeeper and your advisor, or we can offer our services a la carte and work with the partner of your choice.
CBC is a regional business with a local mindset. We understand your company is unique—and our independence means we can honor that quality in the creative ways we partner with you.