At Certified Benefits Corp (CBC), we offer Financial Advisors (FA) and Third Party Administrators (TPAs) much more than just a service—we offer a partnership.
We will tailor our services to provide you with what you need and what you expect. You deserve a partner who is objective and trustworthy and who understands the critical role you play in helping your clients build and deliver a successful retirement plan. CBC is that partner. We bring to each partnership the expertise of advisor and TPA-centric professionals. And we deliver it with high-quality client service grounded in our specialized industry and retirement plan knowledge. We also offer ultimate investment flexibility. Simply put, we represent choice and control. That's what we bring to every partnership.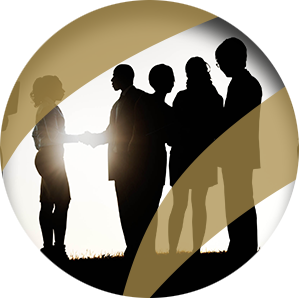 Recordkeeping, third party administration, and investment advice comprise the three legs of the qualified plan stool. Depending on your area of expertise, we can provide a turnkey solution for you to expand your practice by partnering with you to provide any of the following combinations:
1) Recordkeeping and Investment Advice for TPAs
2) Recordkeeping and Third Party Administration for Investment Professionals
3) Recordkeeping alone
These options give you complete flexibility to determine what works best for your client and existing relationships while giving you access to a state-of-the-art platform without the investment, maintenance and liability of an in-house operation.  Contact us if you would like to discuss how we can work together to create a strategic alliance to take your practice to the next level!