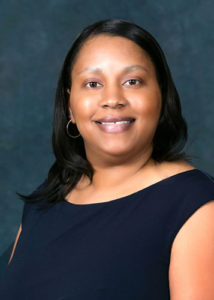 Natalie Pratt is a Retirement Plan Administrator at Certified Benefits Corp (CBC). Natalie joined CBC in 2013, after several years at another TPA/Recordkeeper.
Natalie received both her BS and MBA from Florida A&M University. In 2006, she received the Certified Retirement Services Professional designation from the American Bankers Association.She recently received the Qualified 401(k) Administrator (QKA) designation and is a member of the American Society of Pension Professionals and Actuaries (ASPPA).
Natalie is originally from a small town in Central Florida. Upon graduation from college, she relocated to Charlotte, North Carolina. Never able to acclimate to the cold weather there, she returned to the "Sunshine State" in 2013, where she resides with her daughter. Natalie enjoys visiting family, reading, listening to music.